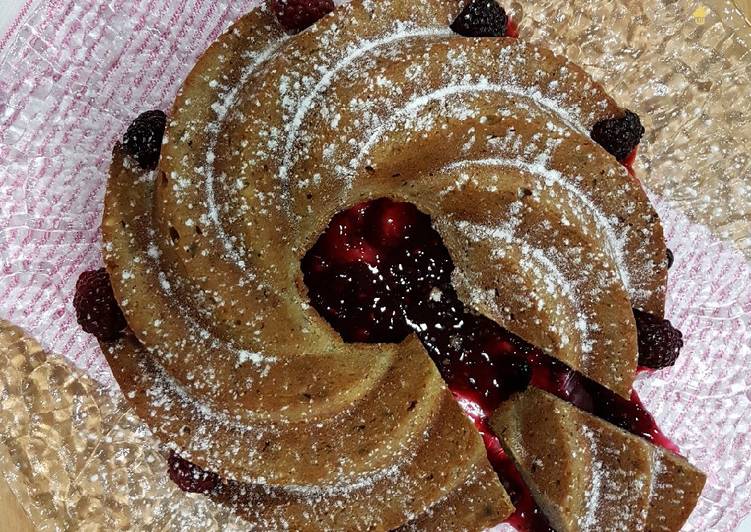 Bundt cake de Trigo Sarraceno con frutos secos sobre una confitura de frutos rojos!
Bundt cake of buckwheat and red fruits in jam !!
#Bundt Bakers - Gluten Free Bundt Cakes..
Este mes os traigo un maravilloso Bundt Cake sin Gluten!!!
Y el Trigo Sarraceno es una harina sin Gluten... perfecta para disfrutar de su sabor suave y diferente!!!
This month Y bring you a wonderful Bundt Cake without Gluten !!!
And the buckwheat is a flour without Gluten ... perfect to enjoy its soft and different flavor !!!
#Bundtbakers
Y ya podemos disfrutar de nuestro Bundtcake crujiente con el sabor delicioso del trigo Sarraceno y la variedad de los frutos secos que le dan un sabor incomparable!!! (And we can enjoy our crunchy Bundtcake with the delicious taste of the Saracen wheat and the variety of nuts that give it han incomparable flavor!=
Añadir un paso
Ahora, ¡Envía una foto del plato terminado! A PATRICIA *Patyco.candybar* le encantará ver cómo quedó.