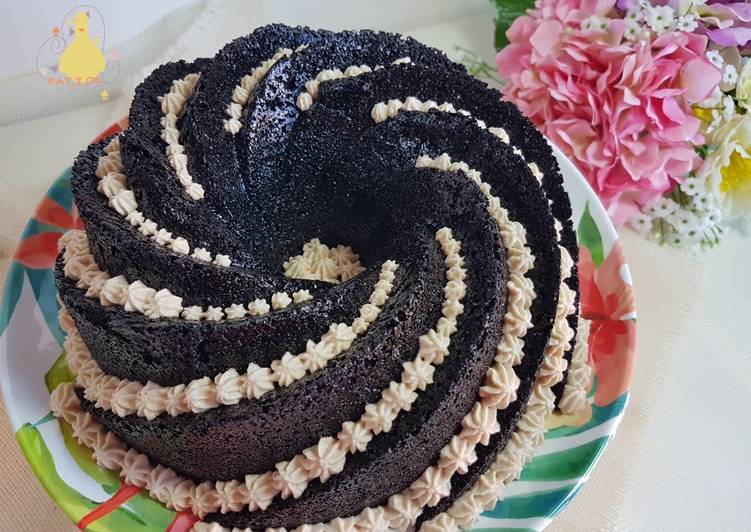 Extra Dark Chocolate and Moka Bundt Cake!!!
#BundtBakers - #ChocolateBundtCakes
Rich chocolate cake, with a heavenly moka coating on the outside.
Subtle and creamy...
And the Bundt Cake is just chocolate perfection!!!
Delicioso pastel de chocolate, con una crema de moka celestial... es
sutil y cremoso ...
Este Bundt Cake es simplemente la perfección del chocolate!!!
#semanadelbizcochodechocolate
Añadir un paso
Ahora, ¡Envía una foto del plato terminado! A PATRICIA *Patyco.candybar* le encantará ver cómo quedó.