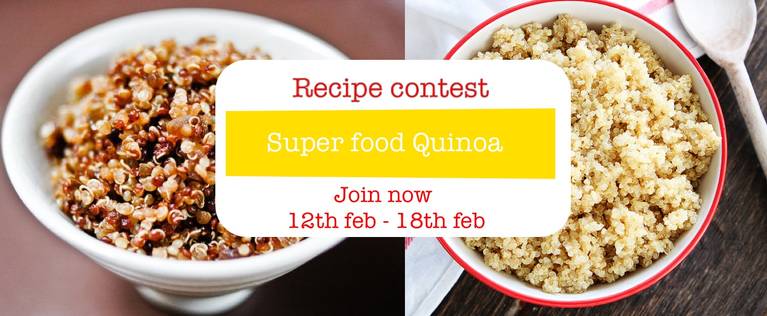 Contest
Super Food Quinoa
Quinoa is the super-grain. It is high in Proteins, monounsaturated fat, potassium, iron and magnesium, it also has the lowest ratio of carbohydrate as compared to any other grain. Quinoa is full with fiber and is great for digestion. Surprisingly, quinoa has more calcium for you than cow's milk. Join the Super Food Quinoa Contest and get a chance to win amazing prizes!
The deadline is over. No more entries accepted
Check out the contest entries, sure there are some that you love!
Recommend your favorite recipes, cooking them and sending a photo to authors
Winners will be announced on 2018-02-22!