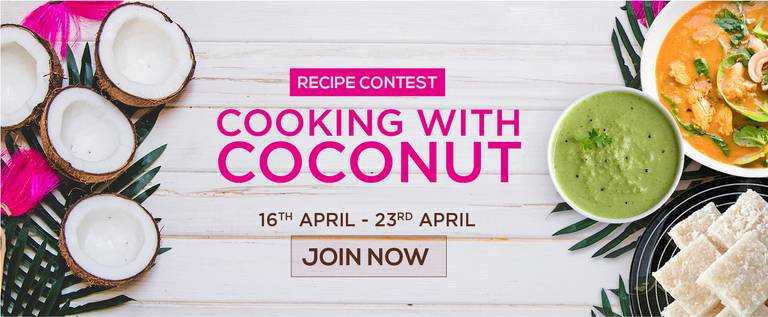 Contest
Cooking with Coconut
Coconuts are being used in everything from our daily cuisine to our beauty regimens. They're rich in fiber and packed with essential vitamins and minerals.
If you are a coconut fan too, please do participate and share your favourite recipes...
The deadline is over. No more entries accepted
Check out the contest entries, sure there are some that you love!
Recommend your favorite recipes, cooking them and sending a photo to authors
Winners will be announced on 2018-04-30!