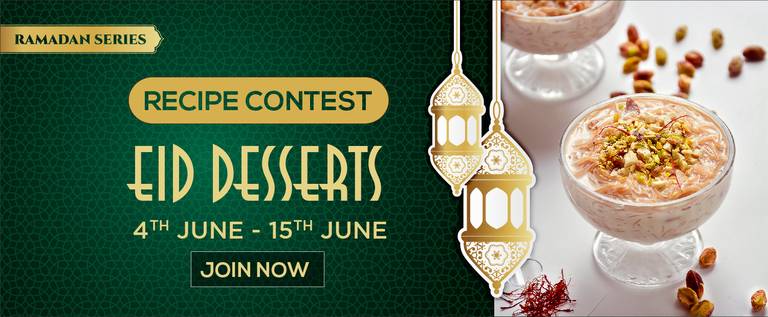 Contest
Eid Desserts
Ramadan is a religious practice that Muslims around the world take part in every year, consisting of fasting from sunrise to sunset for 30 days.
Famous eid desserts are very much a part of Ramadan, so post your favorite Eid dessert recipes now!!
The deadline is over. No more entries accepted
Check out the contest entries, sure there are some that you love!
Recommend your favorite recipes, cooking them and sending a photo to authors
Winners will be announced on 2018-06-22!