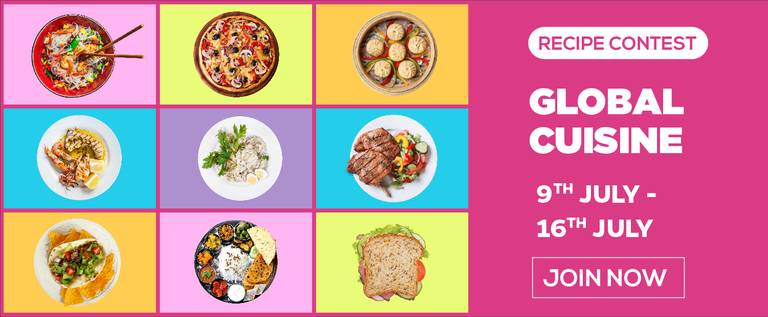 Contest
Global Cuisine
A global cuisine is a cuisine that is practiced around the world. To become a global cuisine, a local, regional or national cuisine must spread around the world. There have been significant improvements and advances during the last century in food preservation, storage, shipping and production, and today many countries, cities and regions have access to their traditional cuisines and many other global cuisines.
It is time to share your favourite Global Cuisine Recipes
The deadline is over. No more entries accepted
Check out the contest entries, sure there are some that you love!
Recommend your favorite recipes, cooking them and sending a photo to authors
Winners will be announced on 2018-07-23!