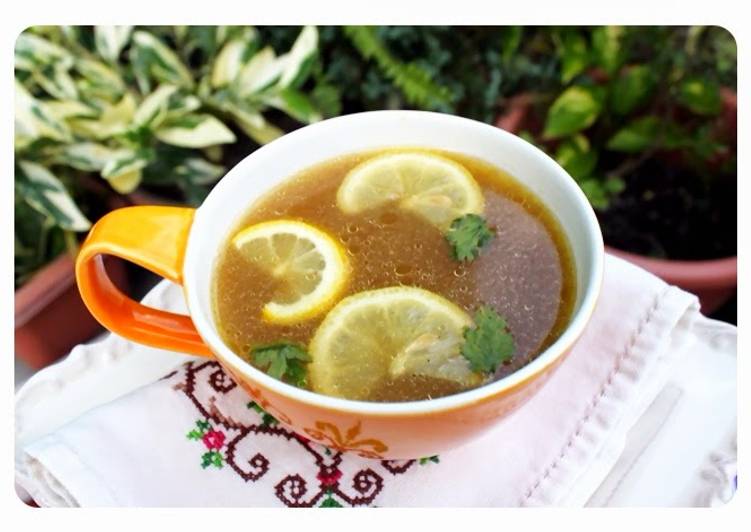 Yakhni - Pakistani Style Chicken soup
As a kid I was not a big fan of Yakhni. My views on Yakhni have changed over last few years as I started preparing it myself with a technique similar to that of French Onion Soup. There was nothing more comforting than a steaming hot bowl of Yakhni served with lemon in the cold nights of Islamabad and London. Not just that, nothing better helps one recharge while recovering from flu and cold as well. During winter nights Yakhni was served at my mother's house before dinner. I loved having it with a buttered chappati. Bukhara at Pearl Continental Rawalpindi particularly served Yakhni just the way I loved it.
This post was the very first one I did for Gawal Mandi Blog but I never got a chance to actually photograph the process. In the past two weeks, I and the better half have been sick from a pretty vicious flu virus. Yakhni saved us as we recovered from the fatigue and exhaustion. I have made some changes to my original recipe with two more ingredients which add a gentle balance to the earthy flavor of chicken and onions.