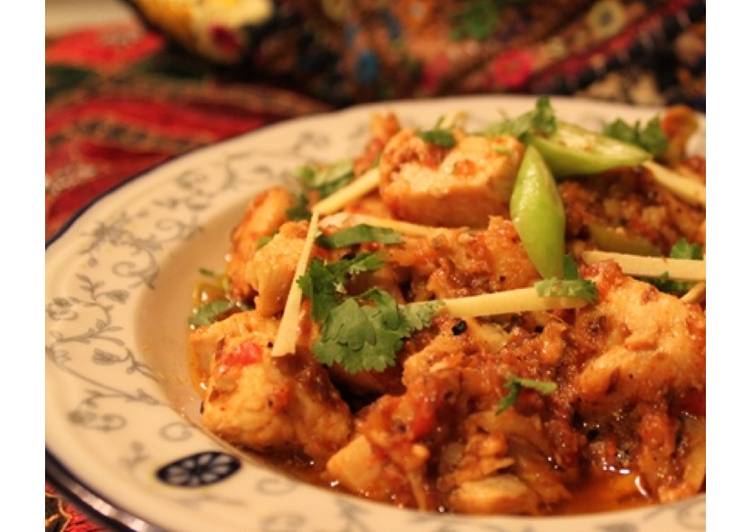 Chicken Karahi
The word Karahi mean "Wok" in Urdu. This dish is traditionally cooked in a wok on a high flame hence called Chicken Karahi.
My recipe for chicken Karahi has evolved after eating Karahi at a truck hotel on Karachi- Hyderabad Indus super highway in Pakistan many years ago.I never forgot the taste. What struck me the most about that particular Chicken Karahi was the simplicity of the technique and minimum spices it used to make such an unforgettable taste.
My reverse engineering of the recipe led to some success in creating a similar taste at home. I have realized too many factors play a part in creating that important taste. Using a fresh (not frozen and thawed) chicken is the most important one.
Also the choice of oil, butter and ghee(clarified butter) effects the flavor tremendously. The intensity of flame also effects the taste of final product. I never imagined cooking chicken karahi could become such a technical process.So here we go.