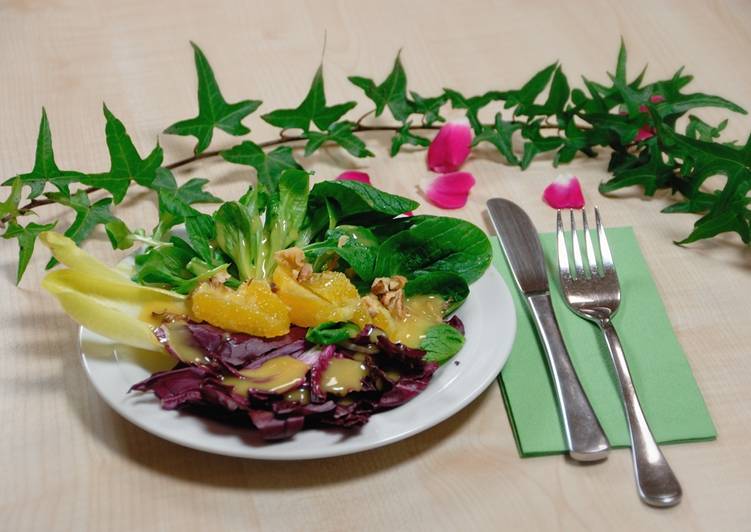 Salad with radicchio, chicory and orange segments
In Germany there is the proverbial phrase "sour gherkin season". Originally, it denoted a season when only very few fresh foodstuffs were available, namely the winter season.
With this salad, we show you how to sweeten the "sour gherkin season" with a tasty winter salad.