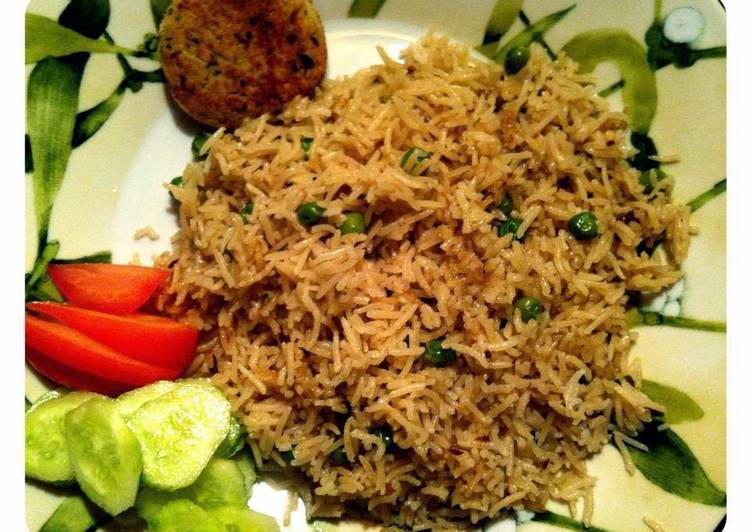 Matar Pulao - Pea Pulao
While learning how to cook in ammi's kitchen, i was repeatedly told cooking the perfect basmati rice took years of practice as basmati rice happen to have a mind of their own. I was always nervous about cooking pulao rice and biryani. It has taken me nearly 10 years to get my pulao right. Biryani is still far from perfection. But i am trying!
The fragrance of ammi's pulao would welcome you long before you entered the house. She spent time and energy in getting the stock right which was the prime ingredient in cooking the delectable pulao. I have learnt to do the same which leads to results that almost always exceed expectation. Ammi served this pulao with chicken curry or potato meat curry.
In my house i usually serve it with shami kebab and mint chutney. Here is the recipe.