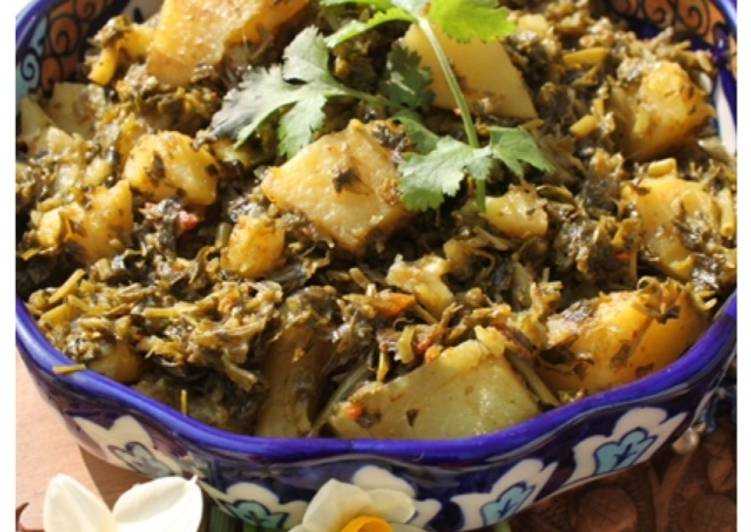 Allo Methi & Islamabad winters
Methi or Fenugreek grows in sub-continent in abundance and hence is part of daily diet during winter season. It is dried and used year around in cooking. It is sold in the super markets under the name "Kasuri Methi" and usually one will find a box of this in every kitchen in Pakistan.
My love for Potato Fenugreek Masala - Allo Methi did not start while growing up in Pakistan. I don't remember eating it in my parent's house. My mother never cooked it. The only time she used Fresh Methi was while making traditional spinach. Methi was used as an additional ingredient to extenuate the flavor of spinach. My stay in London introduced me to this very delightful Allo Methi…and oh boy this love just continues to grow.
On my recent winter trip to Islamabad- Pakistan my mother in law showed me her method of making it. Her technique led to a better tasting final product. I am sharing her recipe. This can be eaten with Fresh Chappati - Flat bread or a Paratha - Buttered flat bread.