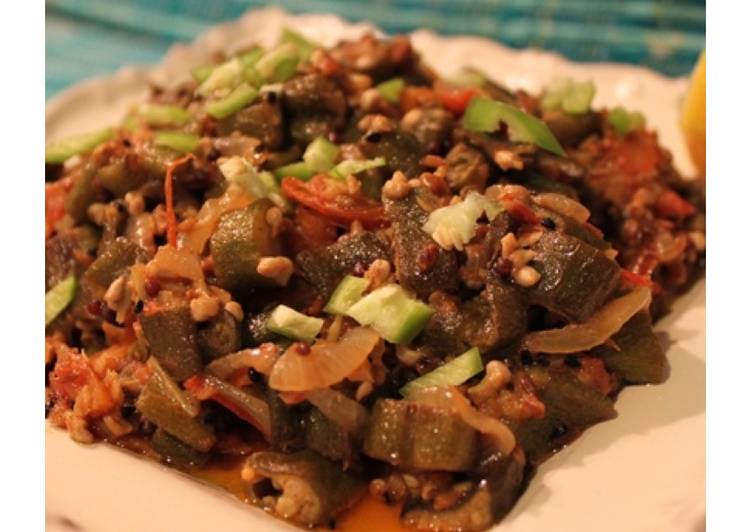 Achari Bhindi - Okra
Okra/Lady Finger - Bhindi is a seasonal vegetable in Pakistan. Its available during the peak summer season and is regularly cooked for lunch in Pakistani household. While posted in various cities around Pakistan, my mother's home garden would regularly feature okra. As much as i love eating Okra, plucking it from the plants is no fun for a kid. The plant grows pretty tall for a kid to deal with. It also has small spikes all over its stem which can prick your hand. I was never happy to lend a hand in that activity. Ammi likes to use the bhindi that is same size as the index finger. She always insisted that this length ensured that the bhindi was tender and tasted better.
I confess my favorite way to cook and eat okra is with minced meat or with goat meat. I will share those versions in future. Acharai bhindi/Okra is a delightful way of cooking and enjoying an all vegetarian meal. I am using fresh Okra but frozen okra can be used as well. It just takes a bit longer to cook.
Achari Bhindi is served with home made chappati - flat bread and salty lassi drink in peak summers.