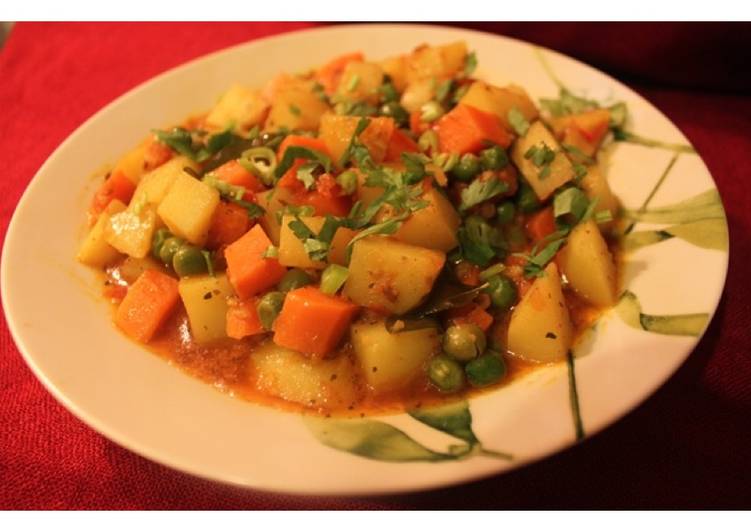 Mixed Sabzi - Mixed Vegetables Masala
While growing up in Pakistan, mixed vegetables masala was always a winter delight. Peas and carrots were winter vegetables and hence their availability back then was seasonal, unlike today when almost everything is available year round in Pakistan and elsewhere.
This vegetable stir fry with a tomato gravy is a simple, pleasurable and back to basics home cooking enjoyed in Pakistan in short chilly winter days with sunny afternoons. Hope it cheers up your dinner table where ever you cook it.