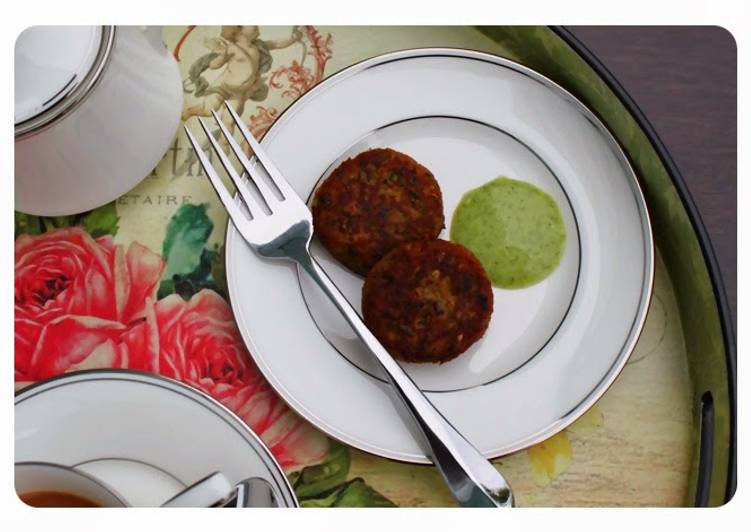 Pakistani Shami Kebabs
We Pakistanis love various types of kebabs in our food. Shami Kebabs being one example which is served with almost any main course on Pakistani dinner table. Be it with Daal Chawal, with paratha achaar, as Shami Kebab sandwich, with Peas or chicken Pulao or with afternoon tea. In some way directly or indirectly, Shami Kebabs have been an integral part of our favorite home cooked meals.
These kebabs used to be part of my school lunchbox for the longest of time and was simply known as shami kebab sandwich. Now, even when i prefer potato cutlets over shami kebabs any given day, I still love having shami kebabs with specific home cooked meals and there are rare days when my freezer is not stocked with them. My better half is a happy man the day his dinner comprises of a simple pea pulao and shami kebab or a plain old shami kebab sandwich.
Shami Kebabs take us back to our homes and kitchens where we grew up. I do agree these are labor intensive delectables that require a bit of time, but they are deeply satisfying and authentically Pakistani. Follow the pictures and it will be easy peasy!
Add Photo

In a large sieve/ colander put 3-4 layers of kitchen paper or a layer of Chiffon cloth and place minced beef in it. Put it under running water for 3-4 minutes to clean it up. I cannot cook minced meat without washing it and find it rather bothersome when old aunties and grannies cook minced meat without washing it. Let the mince sit for half an hour so the excess water drains out. The minced beef will have a slightly different color. Now it is ready to be cook. You will also need a food proce...
Add Step