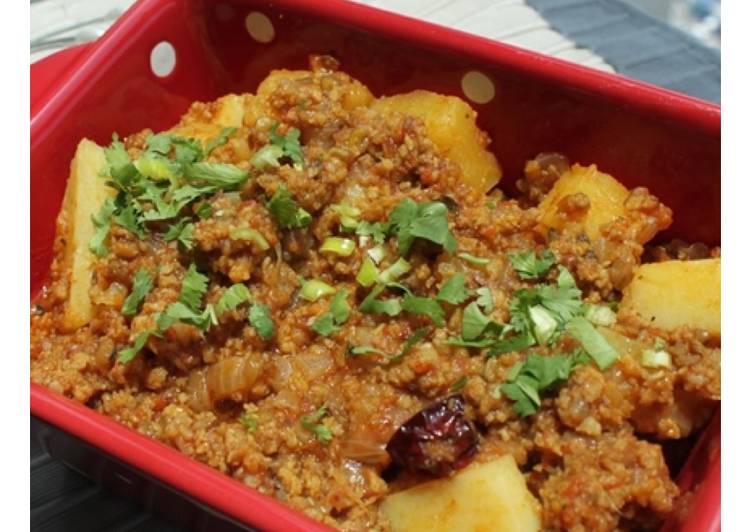 Allo Qeema - Potatoes & Minced meat curry
Ask any Pakistani about Allo Qeema and he/she will tell you with a delightful smile as how they have enjoyed eating allo qeema since their childhood either with flat bread, naan, rice, paratha or with toast. Everyone has their own preference as how to enjoy allo qeema. The delight allo qeema brings to the table can only be experienced on a Pakistani dinner table. Ammi always used minced goat meat to make this at home. Minced beef is used as well. The leftover qeema is stuffed between the layers of toasted bread and enjoyed in the lunchbox or as a snack or eaten with a paratha the next morning.
I am happy to share this Pakistani recipe that usually has the highest approval rating from everyone at home. The other variations of this dish include pairing qeema with peas, fried bitter gourd, fried okra and French beans. I prefer to eat it with home made chappati - flat bread or Tandoori Naan. Here is the recipe.