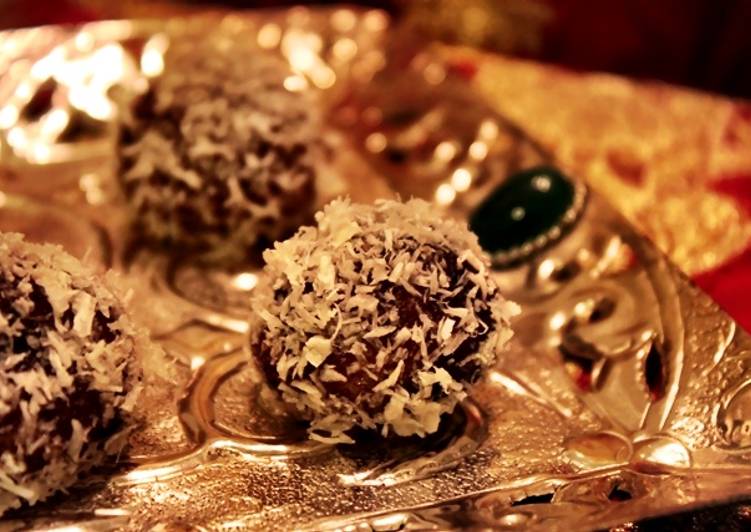 Gulab Jaman
In my part of the world every celebration is accompanied with a dessert. Be it a wedding, an engagement, a birth, a promotion, a graduation, purchase of a house or a new car or festival of Eid, our happy moments are incomplete without sharing of the traditional desserts or Mithais with our friends and family. And nothing is more loved on such occasions than the humble Gulab Jamans. It is one of my favorite Pakistani dessert.
In Pakistan, Gulab Jaman - a methai (sweets) is never made at home. Specialized methai makers called halwayees make these treasured and celebrated sweets. So while celebrating, one always buys these sweets from the best halwayee (methai maker) in town. My favorite methai maker has been Nirala sweets since as long as I can remember. No one makes better methai than them. I had to learn how to make Gulab Jamans at home after moving away from Pakistan as I could not buy them in market anymore.
I am sharing the recipe that has knowledge assimilation from various resources. Pakistan has just gone through a historic election and I am celebrating hope for a better Pakistan. Insha Allah – God Willing. Here is the recipe.
Add Photo

 Add Rose water to the warm sugar syrup. Now add the fried dough balls to the warm sugar syrup. Mix and cover. I usually make the gulab jamans overnight and let them soak up sugar syrup through the night. They taste heavenly in the morning. I decided to roll them in dried coconut, but they can be served with or without dried coconut. 
Add Step