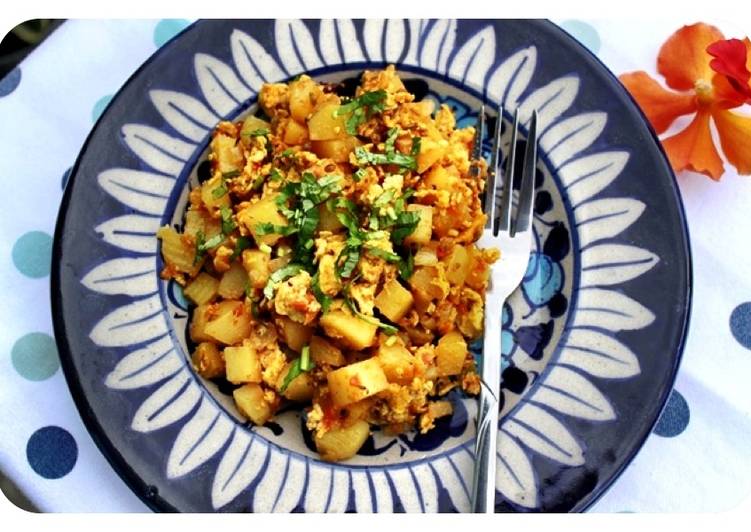 Allo Anday ki Bhujia - Potato Egg Masala
Arrival of the holy month of Ramzan disrupts ones routine. From eating to sleeping to socializing, everything changes for muslims. Muslims in different parts of the world fast for 30 days of the 9th month of the Islamic Calendar. In some places the daily fast is as long as 19 hours or more, while in other places fasting period is around 13 hours a day. This routine changes our diet and the time of taking meals.
Allo Anday is a simple dish cooked almost daily in Pakistani households during the month of fasting and eaten during the Sehri (3rd part of the night when Muslims begin their fast) with chappati, toast or paratha accompanied with yogurt. It has carbs and proteins and has far less spice than the regular curries hence it is preferred by many like me. My fridge never runs out of allo anday ki Bhujia during ramzan. During the regular days i eat this bhujia with toast and chai for brunch. Once in a while it also becomes part of a sandwich for my lunch box.
The recipe i am sharing here belongs to my maternal aunt – Khala who has earned her culinary repute for making "The Best Allo Anday ki Bhujia" in the entire family.
Here is my contribution to this underrated and humble dish!