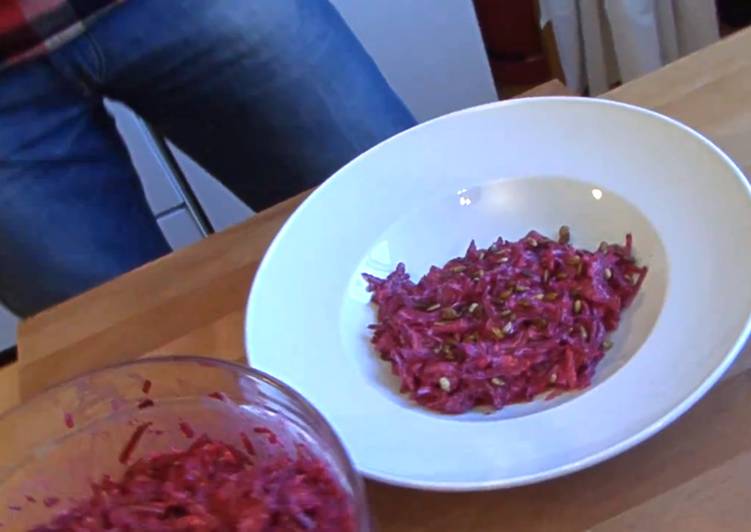 Beetroot apple salad
Here you'll find the recipe for the winter salad with raw red beets and apples. The salad can be prepared easily and fast.
Video http://youtu.be/8hP2kRd7fsABut you have to get into the taste as in Germany we mostly know red beets cooked. This vegetable tastes differently when it is raw but the combination of apples, oranges, crème fraîche and garlic makes it unique.