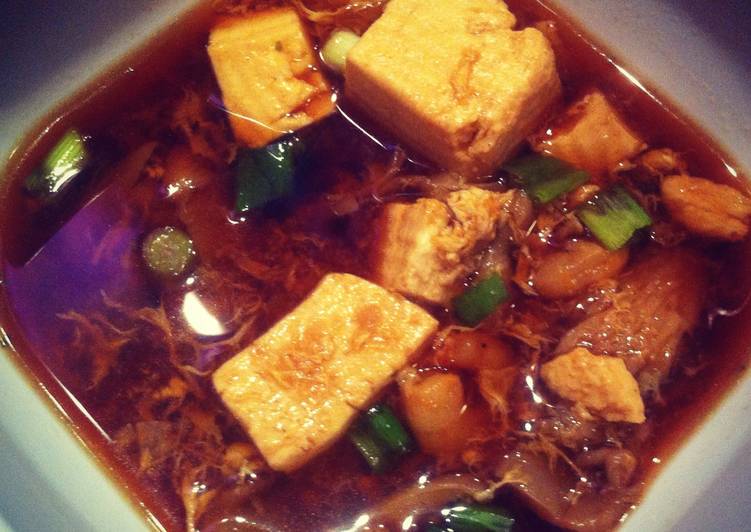 Tofu & Oyster Mushroom Soup with Shrimp
It started out as a Miso Soup until I realized that I don't have any miso paste. So I improvised.
Addition of Shrimp is not necessary if you don't have it.
Also Oyster mushrooms cook faster and taste sweeter but any mushroom will do. Adjust the cooking time accordingly.