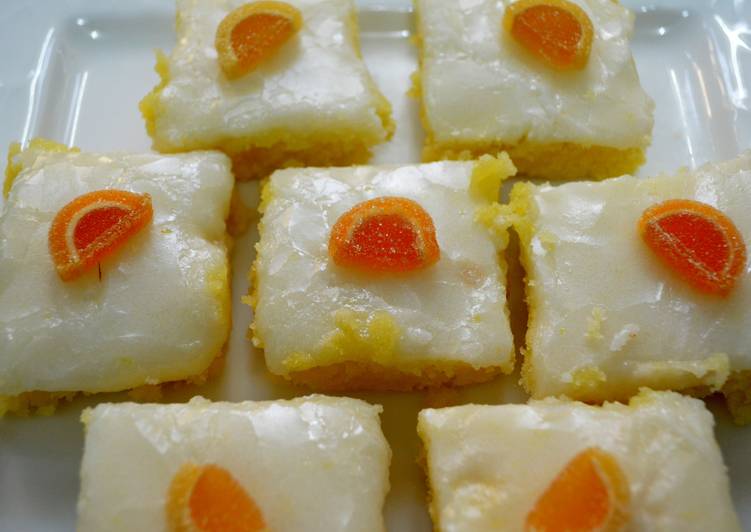 Luscious Lemon Slices
Believe me,this is sinfully delicious and don't blame me if you get tempted for a second slice !!! I had to make some changes in the original recipe by varying the quantity of few ingredients used, lest they'd make the slices too sour and unpalatable even though they are supposed to be lemony !..As well to make the procedure easier I tried out a few steps in a different way.This change avoided the need for more utensils and bowls too.
To preserve the flavour of all types of sweets make it a point that you store them in odourfree containers that are kept solely for such goodies.. Do not use these containers for storing any savoury snacks or other preparations.I'd suggest Tupperware containers.