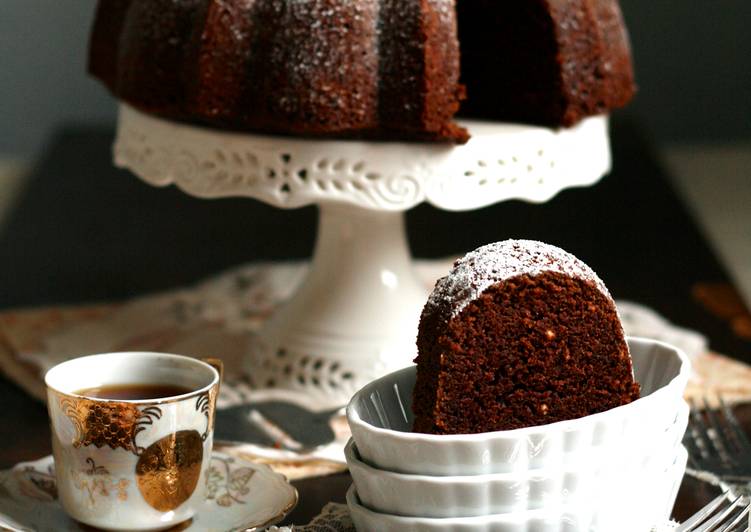 Earl Grey Chocolate Sour Cream Cake
It's moist, has just the right amount of density thanks to the sour cream, it's lightly perfumed with Early Grey, it's chocolate-y, but no so much that it's too rich for an afternoon tea. And you don't have to love Early Grey to like this cake, but it helps. The texture itself is worth every bite.
Bake for 40-50 minutes, or until a skewer inserted into the middle of the cake comes out with just a few crumbs attached. Remove from oven and let stand for 10 minutes. Turn out of the pan and onto a cooling rack to cool completely. Dust with confectioners' sugar before serving.
Add Step