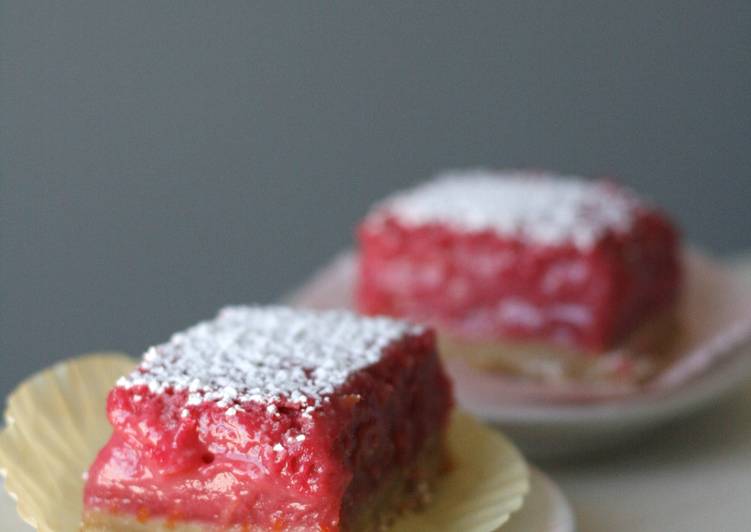 Raspberry Lemon (Pink Lemonade) Bars
In the bowl of an electric mixer with a paddle attachment, combine the 18 tbsp. softened butter, 1/4 cup sugar, and 1/4 cup brown sugar. Beat on medium-high speed until smooth, 1-2 minutes. With the mixer on low speed, mix in the 2 cups of flour and 1/2 tsp. salt until just incorporated.

Add the dough to the prepared baking pan. Press into an even layer over the bottom of the pan (I found it helpful to grease my hands with a bit of Pam while doing this). Bake for about 25 minutes, or until light golden brown. Remove from the oven, maintaining the oven temperature.

While the crust bakes, make the top layer. Whisk together the sugar, flour, lemon zest, and salt in a large bowl. Add the raspberries to a fine mesh sieve and press through over a bowl, mashing with a spatula to extract as much juice and pulp as possible, straining out the seeds.
Add Step