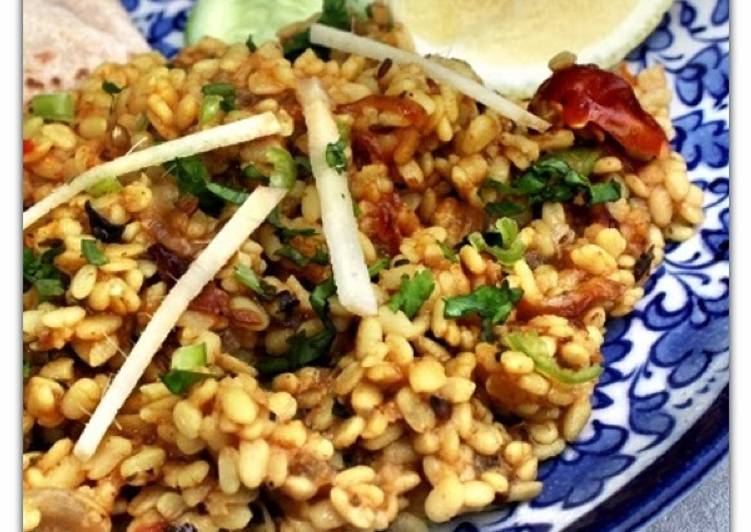 Daal Maash- Maash Lentil
Daal Maash was abbu's favorite. Ammi used to cook it frequently during winter days. Fast forward many years, my husband cannot get enough of daal Maash. I love all Lentils but somehow I never quite liked daal Maash. Daal Maash has a very distinct nutty flavor which my taste buds could not appreciate as a kid. There were many foods many of us did not appreciate as kids, growing up changed that for most of us. Daal Maash, French beans and Spinach were less favored foods for me back then.
This particular Daal Maash recipe belongs to my Mother-in-law. Her simple technique brings out the best of Maash daal's flavor. I remember the left over Maash daal was always made in to a paratha the next morning for breakfast. The cooked lentils were stuffed between two layers of flat bread and cooked with desi ghee (clarified butter) or butter and eaten with copper colored sweet chai – tea as the mercury hovered around freezing point. I never said no to maash lentil paratha. I still make a paratha out of left over Daal Maash the next day and have it with sweet chai like old times. Somehow it transports me back to ammi's house in winters. This is served with Home made Chappati - Flat bread. Here is the recipe.
Add one cup of water and let it come up to a boil. Once it starts boiling, reduce the heat to a simmer, cover with the lid and let it cook for 45 mins. Check after 20-25 mins. Lentils in different places take different amount of time to cook. In Pakistan Maash lentil is cooked in about 25-30 mins. In my current location I need about 40-45 mins to cook it despite soaking it overnight. Keep an eye on it as it cooks.

Now prepare the tarka. Heat the oil in a small frying pan and fry onions till gently golden. Add Julienne ginner and green chilies to it. Add it to the lentil. I had fished the fried items and added them to the lentil leaving out the oil in the frying pan to control the calorie count. If you are not worried about calories then feel free to add the oil as well.
Add Step