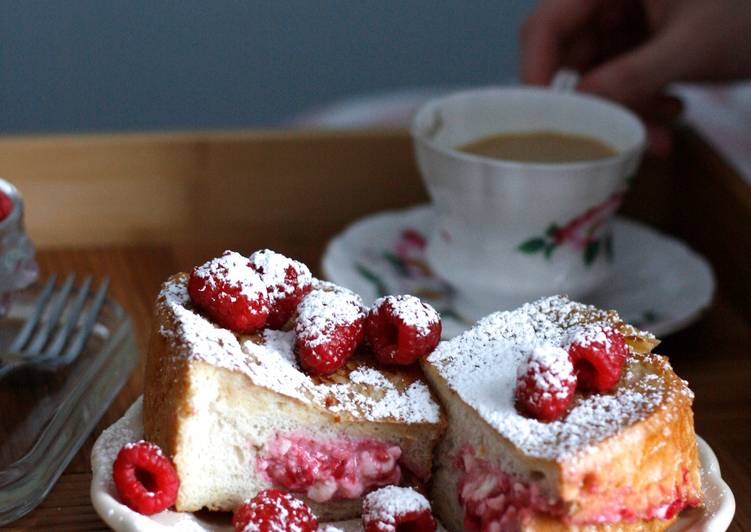 Raspberry Cream Cheese Stuffed French Toast
An indulgent french toast stuffed with a raspberry cream cheese mixture. For those who detest bread pudding, soggy toast, and the like, fear not! This recipe gives you the perfect amount of crisp, and the thick slices prevent an over-absorption of the egg mixture; leaving the insides nice and bread-y. Breakfast in bed just got that much better.
Add Photo

Heat a large skillet over medium heat. Fill the pocket of each slice of bread with some of the filling mixture. Place the filled slices of bread in the egg mixture, one or two at a time, soaking about 30-40 seconds per side. Remove the bread to a plate and allow the excess batter to drip off.
Add Step