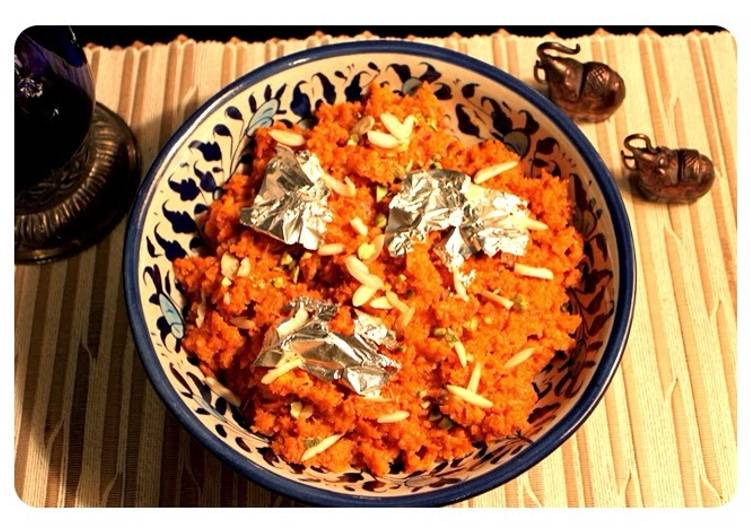 Gajjar Ka Halwa - Pakistani Carrot Halwa
While growing up in Pakistan, Gajjar ka Halwa was a winter staple in our home. Carrots in Pakistan were a seasonal item so ammi regularly made it during winter season as the new carrot crop hit the market. These days the carrots are available year around but ammi still makes carrot halwa only in winters. This halwa is calorie laden and heavy in nature as it is laboriously cooked for hours in full cream milk, ghee or butter and plenty of sugar. Not very friendly to cook or eat in summers when the mercury hits 40 degrees all across Pakistan. Winters however are short but intense. The short chilly days bring a craving for sugary tea and for buttery, sweet slow cooked halwa. Many times Abu's friends came over to our place for afternoon tea only to have this halwa. The call to confirm a visit will have a rather specific query regarding gajjar ka halwa's availability. Such was the popularity of ammi's gajjar ka halwa.
Ammi never used butter or ghee to make this halwa. The cream skimmed from the daily supply of fresh milk was collected for days. Once the desired stock of cream was available, it found itself in a gigantic daigcha ( Cooking Pan) slowly simmering away with naturally sweet red grated carrots and sugar for hours till the cream turned in to ghee while cooking the carrots to perfection during the process. I am sharing the recipe which has some modifications due to unavailability of fresh cream. I recently made gajjar ka halwa for a friend's parents; the delightful fe...