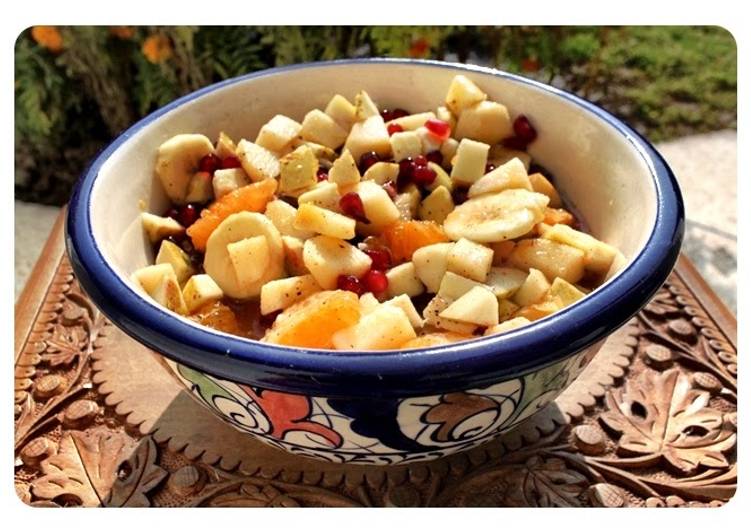 Fruit Chaat - Pakistani Fruit Salad
Fruit chaat – Pakistani fruit salad is a staple diet during the month of fasting. No Iftaar table in Pakistan is complete without a large bowl of Fruit Chaat. It is quick and simple to make and is packed with all the right things needed after hours of fasting. Pakistanis love their sweet and savory chaats. That's why one can always find road side vendors selling these all over Pakistan.
City of Lahore and Karachi both have their own particular versions of chaats. Everyone I know has their own favorite chaat place in their respective cities. Every household has their own unique recipe for this fruit salad. The shopping trips with friends, aunties and ammies usually conclude with gossip sessions over a plate of fruit chaat or dahi Bhalay at their favorite eatery. We Pakistanis love our fruit chaats.
My version of fruit chaat has lesser sugar than the usual. I enjoy the natural sweetness of the fruits served in balance with a hint of spice. Here is the recipe.