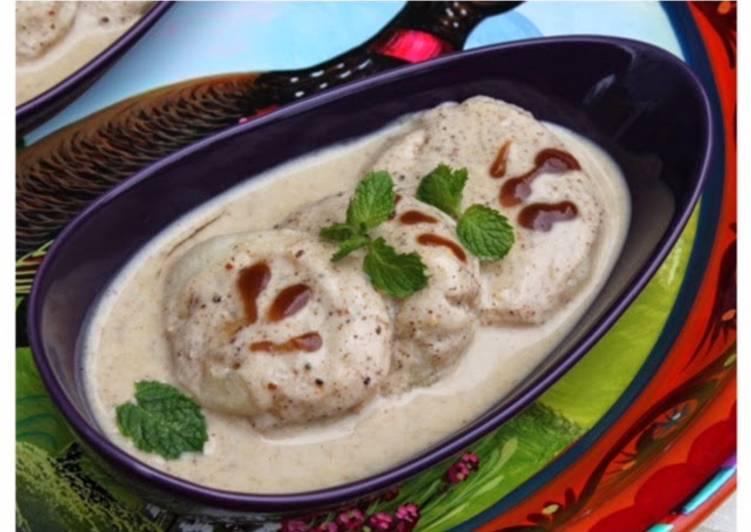 Dahi Bhalay - Pakistani style Fried Lentil Cakes in Sweet Yogurt Sauce
Peak summer and Ramzan are a rather challenging, patience testing combination. But never even once it falters the resolve of a believer when it comes to fasting. For people who fast away from home and in non-Muslim countries, things are even tougher. The work hours don't change meaning even when your energy levels are dwindling and eyes are droopy due to sleep deprivation one still needs to keep on marching. This also means that the expatriate families hardly have time to prepare the elaborate iftar we are accustomed to while living in Pakistan or any other Muslim country.
I personally enjoy a fuss free iftar with a simple meal accompanied by a hydrating drink. But those who can't settle for fuss free iftar, prepping ahead is a viable option. I am sharing the recipe for Dahi Bhallay (as we Punjabis call it). I prepare everything in advance and freeze them. The assembly takes very less time. I made these for Ammi and MIL on my last trip to Pakistan in April this year and both of them loved it.
Heat the wok with 1-2 cups of sunflower oil. Once the oil is boiling hot, add heaped table spoon of batter each in the wok in a quick succession. Do not crowd the wok as this will suddenly cool down the oil and deflate the bhalas. Fry to a gentle golden color. Once crisp, take them out on a kitchen paper. Repeat the process till all bhallas – Lentil cakes are fried.
Add Step