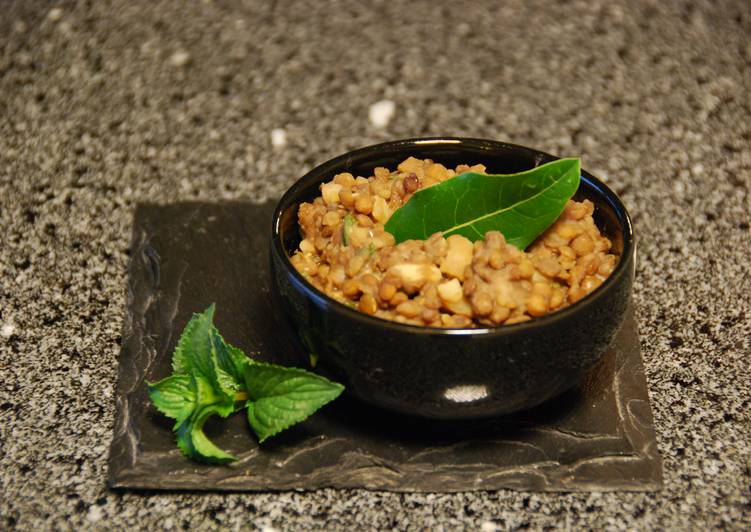 Lentils, Ancient Roman Style
Cooking can bring you back to that far-away country you visited last summer. But did you know that it also lets you travel in time? One of my favorite time-travel destinations is ancient Rome with its (for European palates) astonishingly exotic cuisine. So here's Dal like you've probable never tasted it before.
Chop the shallots and braise them in 1 tbsp. of olive oil. Don't let them turn brown. Add the chestnuts and braise them for a short moment too. Add the vegetable broth and the baking soda, cover and let simmer for about 10 minutes or until the chestnuts are tender. Lift the chestnuts out of the pan, leaving the liquid in. Puree the chestnuts in a mortar or by passing them through a coarse sieve.
Add Step