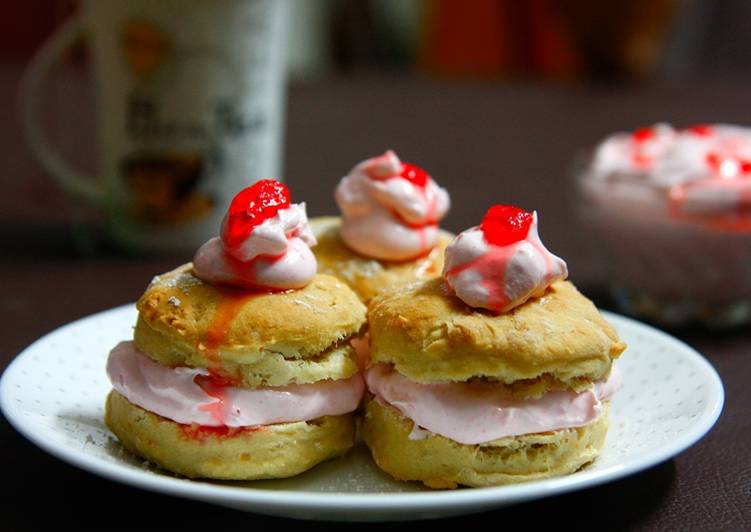 Vanilla Scones with Strawberry Cream Filling
A scone is a single-serving cake
or quick bread
. They are usually made of wheat
, barley
or oatmeal
with baking powder
as a leavening agent
and are baked on sheet pans
. They are often lightly sweetened and are occasionally glazed
. The scone is a basic component of the cream tea
or Devonshire tea. It differs from a teacake
and other sweet buns
, which are made with yeast
. A scone is in some senses a type of pastry
since it is made with essentially the same ingredients as shortcrust, though with different proportions of fat to flour. (WiKi)It is originated from United Kingdom.