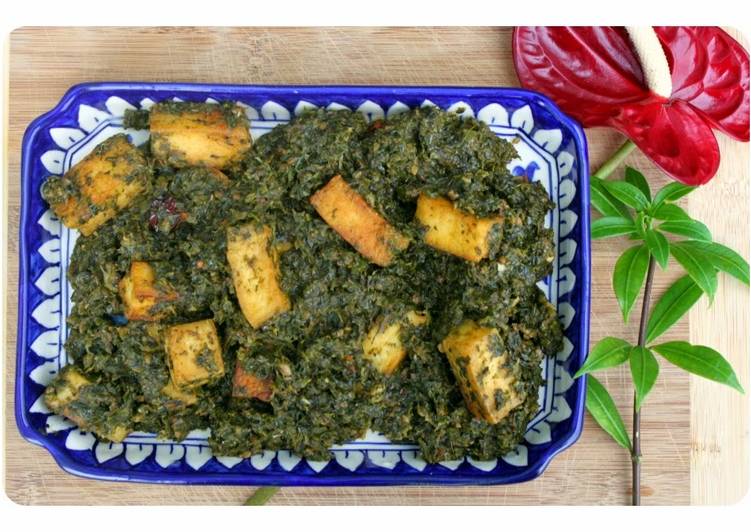 Palak Paneer - Pakistani style Curried Spinach & Cottage Cheese
I have been in Pakistan for last few weeks to attend a sibling's wedding. The current political situation in the twin cities led to cancellation and rescheduling of the wedding a few times, which resulted in a fraction of invitees actually being able to attend the events. The happy affair turned in to a stressful one as the two families tried to get through the logistical nightmare the blockages and long march had created between Lahore, Rawalpindi and Islamabad. The mehndi (pre wedding song and dance party) was cancelled, the Baraat (wedding ceremony) was done at 4 hours' notice and the Valima (wedding announcement dinner hosted by the groom) was moved by more than a week. But nothing dampened the spirits of the lovely bride and the groom, which boosted everyone's mood.
I am sharing the recipe for my favorite Palak Paneer – Curried Spinach with cottage cheese which was also on the Valima dinner menu and is particularly a winter season favorite in Pakistan.