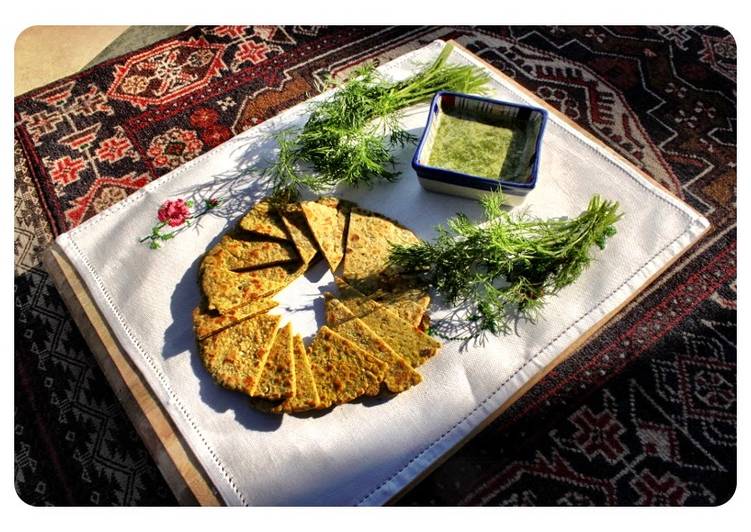 Remembering Anwer Sultana: Baisani Roti with soy and Afghani Chutney
Dill – also called soy in Urdu always reminds me of Anwer Sultana – My nani – maternal grandmother. Couple of decades ago during winter vacations, all of us cousins would come down to Rawalpindi to spend winter break with our grandparents. Nani had a huge herb and vegetable garden at the back of the house. The garden had one particular herb every winter – soy/dill. The shrub always grew taller than me, an 8 year old back then making me disappear in the dill patch while trying to catch ladybirds. They too loved the perfumed dill as much as I did.
Nani loved getting Baisani roti made at the tandoor situated close by. She would supervise and instruct our cook named Rasheed aka Sheeda as how to make the dough. It always had plenty of fresh dill from her garden. Once the dough was prepared, sheeda would take it to the nearest wood fired tandoor and get the baisani roti made. The tandoor wala knew how begum sahiba liked the rotis. We kids loved having it with home churned butter while soaking the winter sun followed by a kino eating marathon.
January marks the death anniversary of Anwer Sultana who now rests at Emanabad, a small city situated 30 kms from Lahore. I found myself strolling down the memory lane catching ladybirds while buying some dill at the local vegetable shop last week. I have not known a woman as kind and as beautiful as Anwer Sultana. I do wish she was still alive so we could have the conversations we never had a chance to have! Now they only happen in my head...