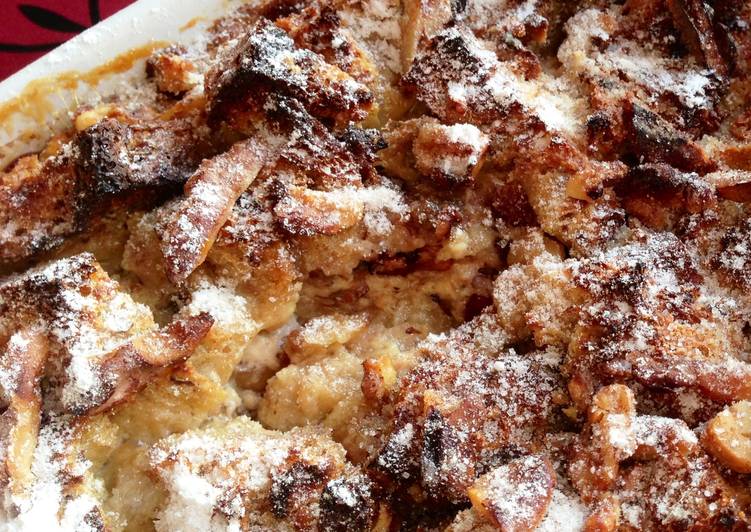 Raisin Bread Pudding
Miss D is now 13mos and I have been having a lot of fun experimenting dishes with her. Her current top favourite is raisin bread and her not so favourite is egg, so making this raisin bread pudding was just the perfect idea not just for her to enjoy the raisin bread but also get some egg in her too
This was just perfect for afternoon tea. She demolished whatever was in her bowl within minutes! Hope you enjoy this absolutely easy dish too!