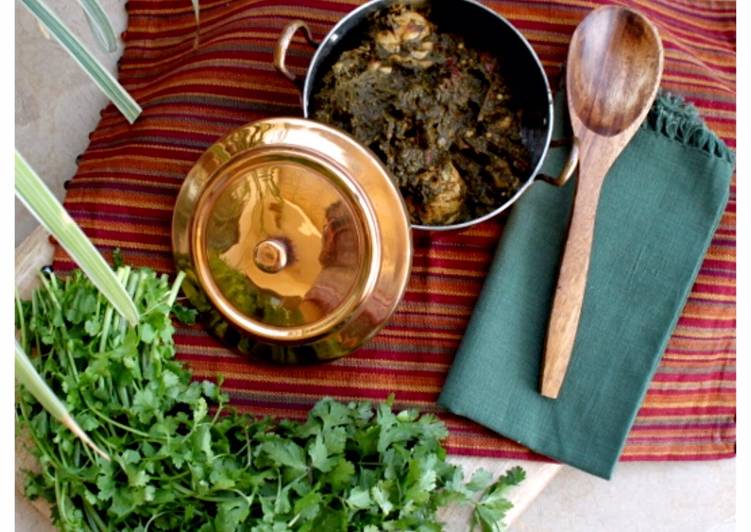 Pakistani style Spinach and chicken curry - Palak Chicken
Palak gosht was cooked a lot in my mother's household during the winter season. I never liked what meat did to the spinach. While living in London, once I had Palak chicken at one of the Pakistani restaurants and loved it. Later I tried my own version at home and have not looked back ever since. My brother O who was studying at University of Warwick during that time, became the guinea pig for my cooking experiments.
My palak chicken not just got a high approval rating from him but I also got a request to make some palak chicken for him to take along to Warwick. For the year he was there, I used to make a stack of food for him and freeze it which he would take along to eat for next 2 weeks. A quarter in to the year, I started getting phone calls from his Pakistani and Indian class mates with specific requests for food, followed by thank you phone calls.
I wasn't thrilled to find out that O's flatmates were eating all of his home cooked food. My firsthand experience taught me that the one thing that you miss the most while living away from home is the home cooked food. I quietly doubled the food he took to Warwick. Things sisters do for little brothers!!! Last night O called me from his office and asked me if I could make some palak chicken for him. I am always happy to fulfill such farmaish. We had it with boiled rice.
Here is the recipe.