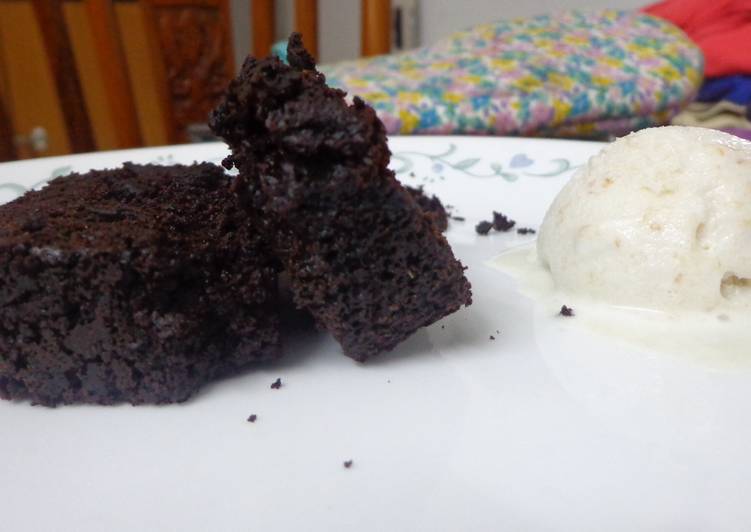 Rich, super moist, eggless, wholewheat dark chocolate cake
My parents fulfilled a long time dream of mine recently. I got my very own oven and now I'm in this baking spree and I just can't stop!
I have to admit that the oven just made my turning thirty seem a little less painful!
 Oops! I just revealed that scary number.
Anyway I just hope not to binge on these goodies I'm baking though!)
I love dark chocolate and dark chocolate cakes, especially paired with the classic ol' vanilla ice cream. 
This is my first chocolate cake and I'll proudly post the recipe here because it came out soft and very lightly bitter. Just the way I like it :-)
Do try it and let me know what you think.