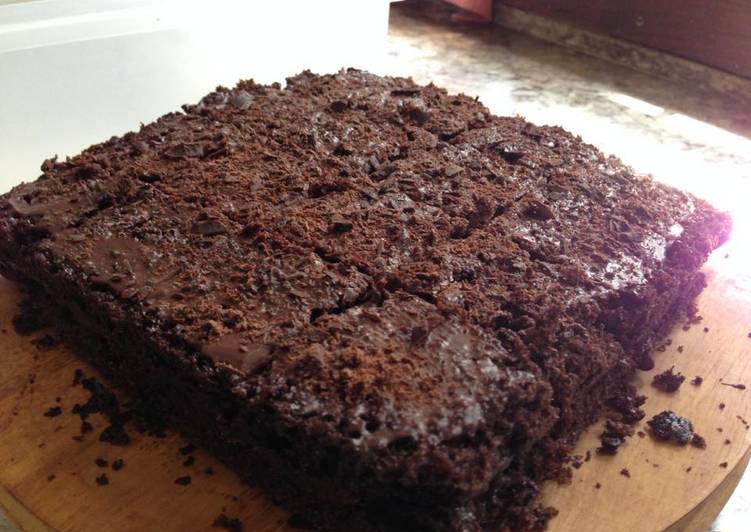 Devil's Chocolate Cake
I baked this cake for my own birthday! It fed about 10 people. It was moist and chocolate-y. Note: Don't be alarmed with the thin batter. It only makes the cake more moist. It will make a two 9" tin cakes. If you are not sure of the size of the tins, just fill the tins/pans/moulds 60% with the batter. Give some room for the cake to rise.
Add Photo

In a large bowl mix all liquid ingredients except hot water (eggs, milk, oil and vanilla). Give it a good stir.Add the mixed dry ingredients to the liquid ingredients' bowl. Mix well with a whisk.Now add the hot water and use a wooden spoon / spatula to mix everything well. Do not over mix.
Add Step