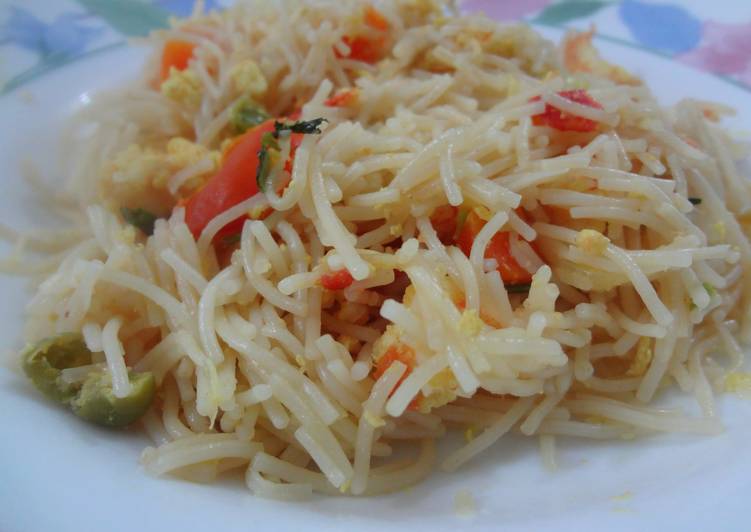 Mee Siam (Spicy Stir Fried Vermicelli)
Mee Siam is a spicy vermicelli dish from Singapore, seen in both dry and gravy versions. My grandmother spent several years in Singapore and she picked up a few tips and tricks from the locals. Mee Siam is one of her dishes that is extremely popular in our household!
This is the dry version, generally served garnished with a boiled egg. I have used egg within the recipe and hence omitted the garnish.