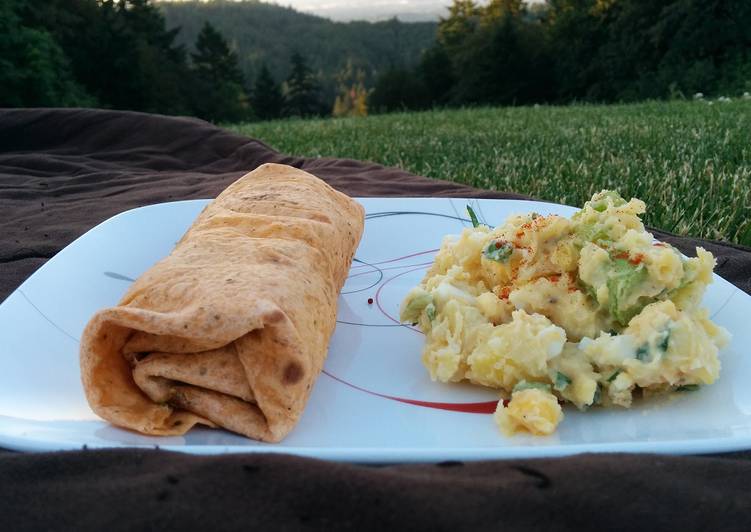 Shrimp Wrap with Melon-Cucumber Relish
This dish is the first part of a dish created for the subreddit, /r/52weeksofcooking, where the theme was "picnic food". My significant other and I found out that we had different ideas of what was considered "picnic food". My thought process was anything that could be easily carried outside, required minimal preparation, and easier to clean up. Her idea was something else that was wrong. That being said, this fit my idea perfectly because I was able to make it, wrap it up, put it in a bag or basket, and then walked to the cemetery across the street. Now about the wrap... I am going to start to say that anything with shrimp, I am willing to try, and I love wraps. Now that I have exposed my obvious bias, this actually was delicious. The curry Dijon made a very nice kick at the end.
The relish recipe can definitely be played with using different types of melon but I used what I had.
Ever since I was a kid, I have preferred Miracle Whip to Mayo but you can definitely sub for Mayo.
You could use any kind of wrap or tortilla but I saw the sun-dried tomato flavour in the store and it sounded really good.
Different types of mustard can be used as well.