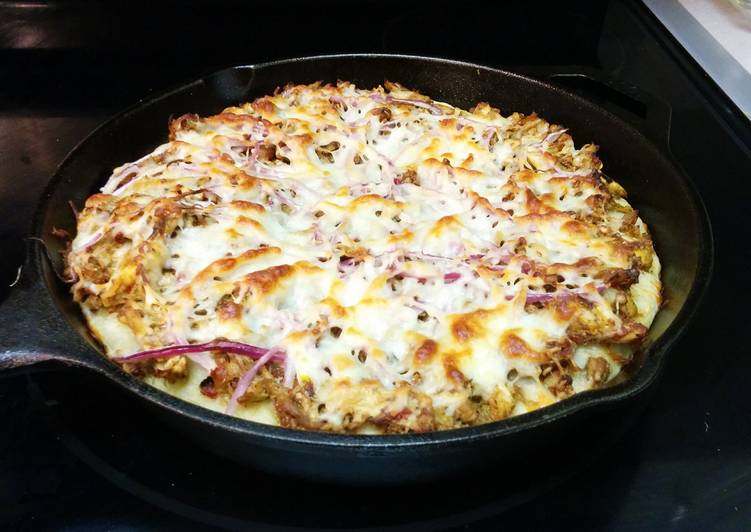 Chicken Tikka Masala Pizza
This dish was created for the subreddit, /r/52weeksofcooking, where the theme was "fusion". When I saw fusion, I immediately thought asian tacos/burritos but I have done that before (http://www.cucumbertown.com/spicy-hoisin-chicken-tacos-with-recipe-dish). Then I remembered that there is this Indian pizza place not too far from me and I got an idea...
While this came out really good, I suggest topping it with some cilantro but I did not have any at the time. :(
Also, I have made pizza dough before but this time I wanted to try to make a no knead dough. While this dough was alright, it was not anything special. Next time, I think I'll stick with my normal dough recipe which calls for some kneading.