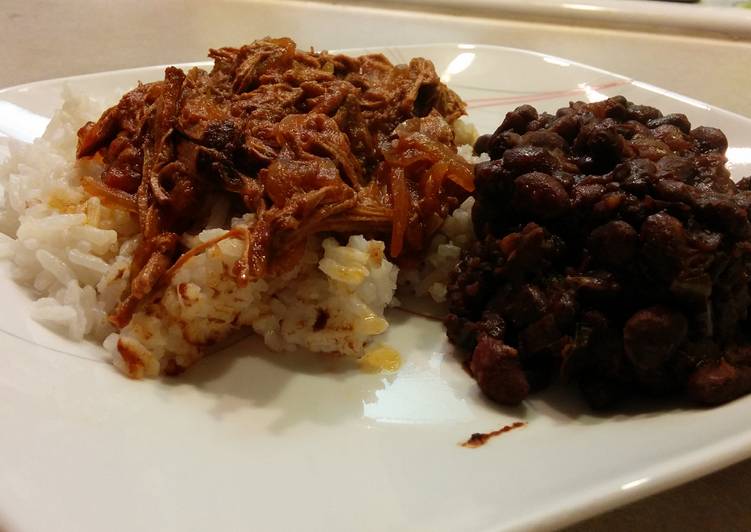 Cuban Ropa Vieja with Black Beans
This dish was prepared for the subreddit, /r/52weeksofcooking, where the theme was "cuban". When I first saw the theme, I immediately thought sandwiches and pork so I wanted to explore a little more. This came out really good but there is definitely a better way to cook the beans but I was being really lazy.
Also, I was told adding cheese to the top of the meat was not very cuban but it was delicious so I did it anyway and do not care.