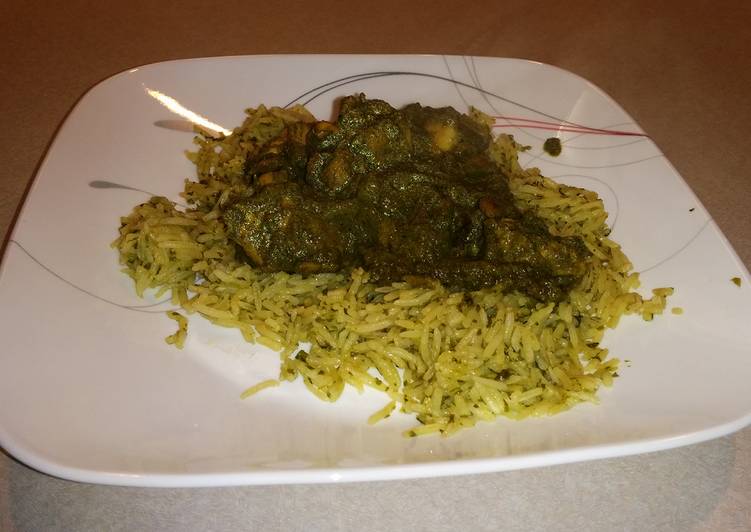 Green Chicken Curry Over Cilantro Lime Basmati Rice
This dish was prepared for the subreddit, /r/52weeksofcooking, where the theme was "one colour". Obviously I decided to go green on this one and I am really glad I did. I can honestly say though that I have never cooked with so much cilantro than I did with this dish. That being said this was delicious and I am not even a huge fan of chicken. I did feel that I used too much broth and if I used less, the cook time would have been a lot shorter but it still came out amazing. This came out plenty hot so hot heads should be ok but if you cannot handle heat, reduce whatever hot chili powder you use or omit it all together.
A** Blood is a home made chili powder that I make out of ghost chilis (http://www.cucumbertown.com/a-blood-recipe-dish).
Add Photo

Chop the cilantro, mint, and red onion. Peel the garlic. Peel and grate the ginger. Add the cilantro, mint, red onion, garlic, ginger, salt, and pepper in a food processor or blender. Puree on high until smooth. You want the consistency of a thick paste, if it is too thick, add some chicken broth but I did not need to add any. Set aside
Add Step