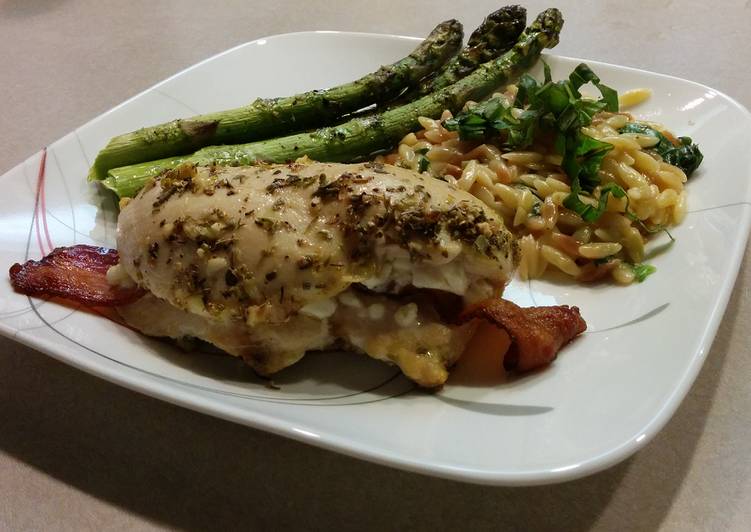 Feta & Bacon Stuffed Chicken with Orzo with Parmesan & Basil
This dish was was prepared for the subreddit, /r/52weeksofcooking, where the theme was "herbs". This theme was a little vague because most food has some sort of herb in it. While I am not the biggest fan of chicken (especially chicken breast), I am a huge fan of feta and I was not disappointed. This was juicy and delicious and the orzo was absolutely amazing.
In this dish I cooked my bacon in the oven because it is easier and I am lazy but you could just as easily fry it as well.