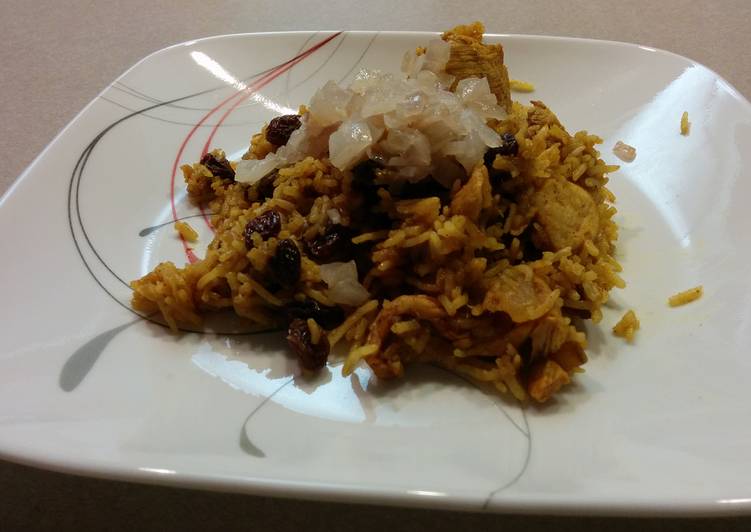 Chicken Biryani
This dish was created for the subreddit, /r/52weeksofcooking, where the theme was "Eid Al-Fitr". I am going to be honest here and admit that before this, I had never heard of Eid Al-Fitr so I was kind of stumped on what to make. Then a few internet searches later, I found something that I thought I would like. While this was pretty good I feel that it needed some more heat to it and also, it tasted like most curries that I have made before. I would make this again but make some slight tweaks.
 
This would go really good with some warm naan but I did not think about it until later
My market did not have caster sugar but you can make a substitute by grinding regular sugar in a coffee grinder.