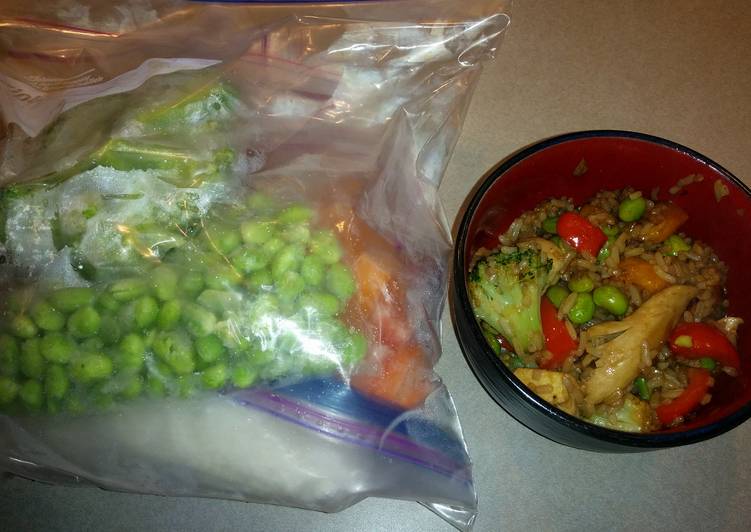 Chicken Stir Fry Freezer Meal
This dish was prepared for the subreddit, /r/52weeksofcooking, where the theme was "freezing". When I saw this week's theme I immediately thought of dessert or frozen veggies but I wanted to do something else. While this had a decent flavour and it is really nice to cook something quickly every now and then, I much prefer stir fry with fresh ingredients. 
 
This meal is very versatile in what ingredients that you want to use. I just used a lot of ingredients that I already had.  For example, I already had frozen broccoli, edamame, and chicken breasts and drumsticks.