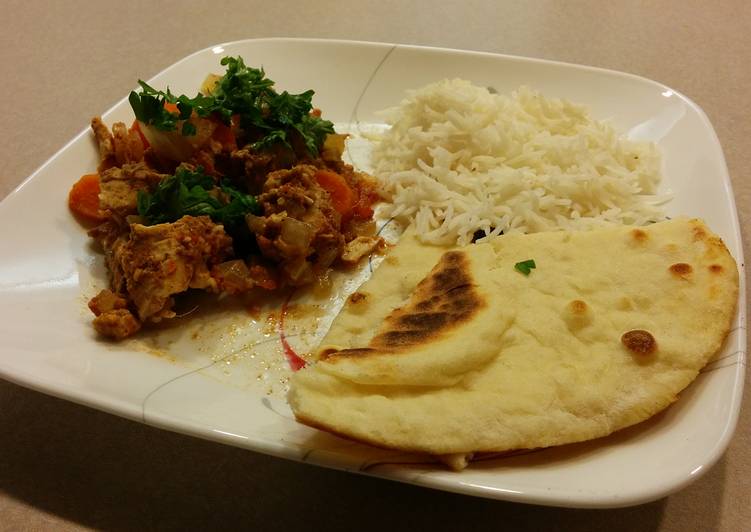 Chicken Vindaloo
This dish is part one of meal prepared for the subreddit, r/52weeksofcooking, where the theme was "Indian". This week's theme was difficult but not because I did not know what to make but rather there were too many choices to pick from. I love Indian food from different regions of India and have made it in the past but never Vindaloo. While this had a really good flavour, the sauce of it was a bit on the thin side but I think I know why. Either way, definitely be making this again so I will just have to make another post
I used a ghost pepper in this but you could use any hot pepper depending on your tolerance.
Like I said, the sauce was a bit thin and I think it is because of instead of store bought tomato sauce, I just pureed some fresh tomatoes from my friend's garden. While I loved the flavour, it could have been thicker.
This went really well with some homemade naan.