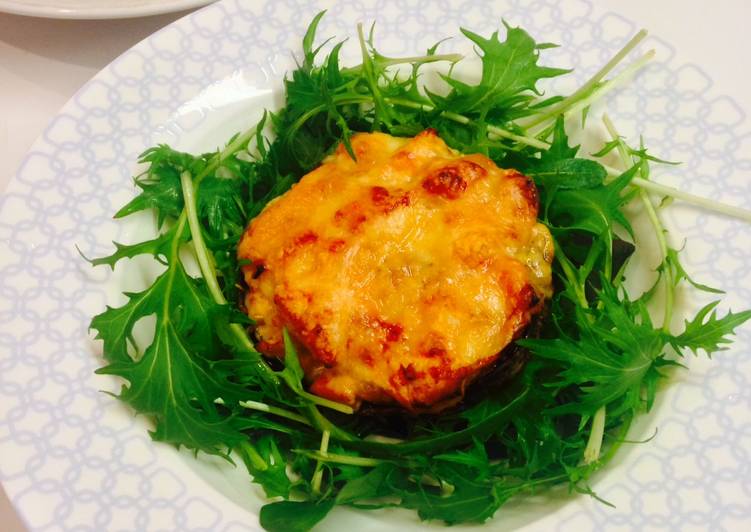 Stuffed Mushrooms
You are probably thinking I have ditched blogging hahhah ... it's been an interesting few weeks trying to juggle being pregnant, being a full time working mum of a 3+year old, having moved house and having to unpack, go to work every day and try to run my online party store ... to say that I was going a bit crazy would be a understatement hahhaha ... It was hard putting off blogging a recipe every day just cause I couldn't squeeze it all in a day! Glad today I had a little of time, energy and inspiration to type his real easy recipe together.
This is a dinner idea recipe that you can make during a busy week. It's also a good entrée dish too. I have made this dish with different variations, the one I am sharing today is Indian inspired. I have added chicken in this dish, you can add beef, pork or turkey mince, or paneer or veggies instead. 
Add Photo

I made sure I picked the big portobellos when I went to the market :). With a wet kitchen towel wipe off the sand bits sticking to it. Don't wash them as they get waterlogged and you don't want them oozing out a ton of water while cooking... Once you have wiped it really well. I trimmed the stem down.
Add Step