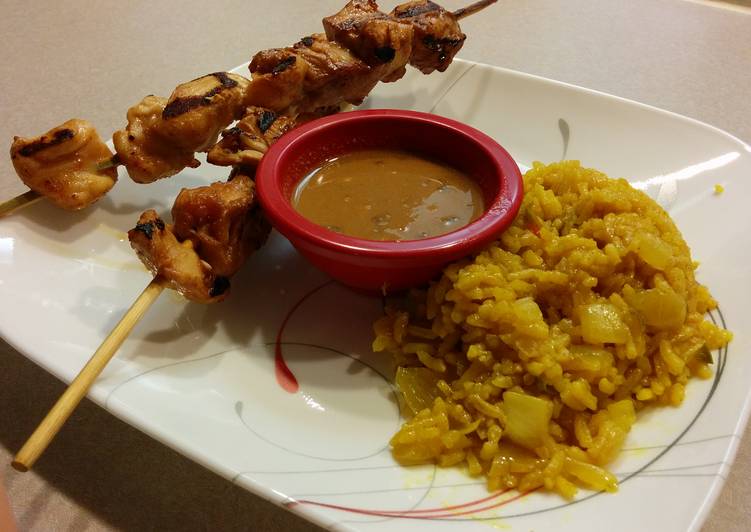 Indonesian Spiced Rice
This dish was the second part of a meal prepared for the subreddit, /r/52weeksofcooking, where the theme was "Indonesian". This rice was a very good side dish for the Satay Ayum that was prepared with this dish. The colour on it was really good but I wish I had a salad to go with it to compliment it
 
I used jasmine rice but any white rice should work
I also used homemade chicken broth which does not have a lot of salt in it so you can use cans from the store but you might have to adjust the salt.