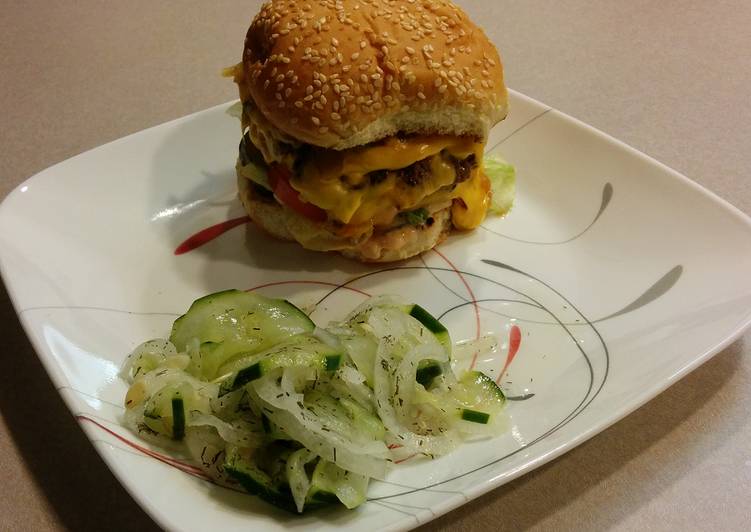 Double-Double Animal Style
This dish was prepared for the subreddit, /r/52weeksofcooking, where the theme was "signature dishes". While I do have a few go to signature dishes, I wanted to make something that I have not made before. Plus, Inn-N-Out is pretty much the only thing I miss about California. That being said, this is amazingly similar. This tasted a bit higher quality but the sauce was spot on.
I used ground Kangaroo which Inn N' Out definitely does not because I had it on hand but ground beef would still be delicious!