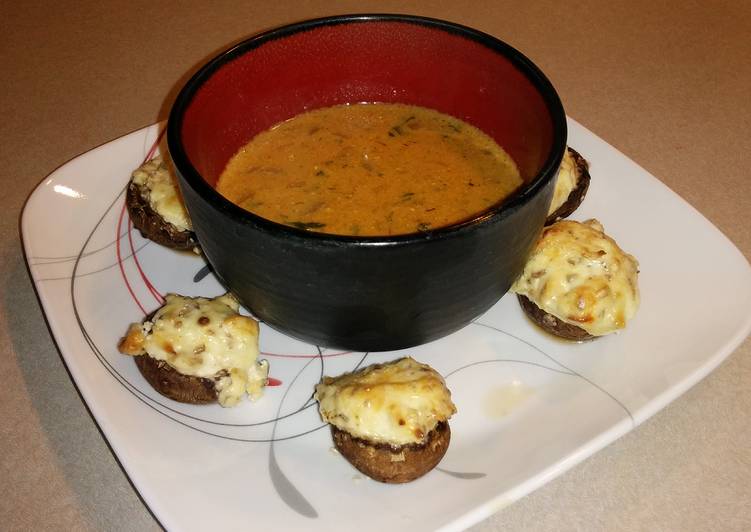 Hungarian Mushroom Soup
This was the second part of a meal prepared for the subreddit, /r/52weeksofcooking, where the theme was "mushrooms". Like I said in the first part of this meal, it was fairly difficult to find a dish where the main ingredient was a mushroom. Even though this is a mushroom soup, I feel that most of the flavour is derived from a lot of the other ingredients which I was totally fine with because it was delicious.
 
I use a homemade chicken broth which does not have a lot of salt so if you use store bought, I would reduce the salt amount.