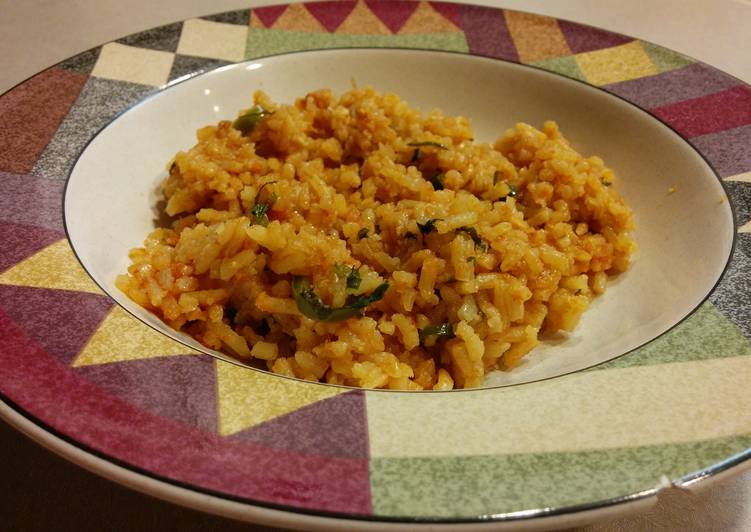 Mexican Rice
I was making another Mexican dish today and decided that I wanted a side dish. I have always wondered why rice tasted so much different and better at Mexican restaurants than I have ever had. It has a very similar flavour to Spanish rice yet a little bit different. That being said, I am glad I made this because it was delicious.
 
I like a lot spicy food but this might be a little bit too spicy for some tastes.
I also used a home made chicken broth which was not very salty so if using store bought, you might need a little less salt.