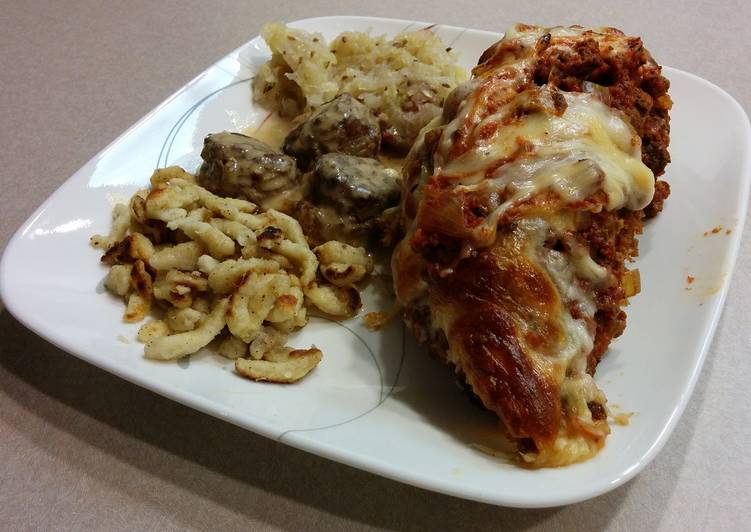 Kangaroo Swedish Meatballs
This was one part of a meal cooked for the subreddit, /r/52weeksofcooking. where the theme was "heritage". Instead of picking just one part of my heritage to go with, I decided to go with all of it... even the smaller parts. For the Swedish part, I decided to make Swedish meatballs because I have loved them ever since I was a kid and my grandmother made them. This was really delicious but it was even better the next day after the gravy got a bit thicker. Goes great over noodles or buy themselves.
 
I realise that Kangaroo is not authentic for Swedish meatballs but I had it already. You could easily substitute ground beef and it will still be delicious.
Also, I use home made chicken broth which is very not salty so if you are using store bought, you might want to reduce the salt.